Whitepaper: The Ultimate Guide To Data Security For Financial Services
The information that you provide on this form is being collected by The Fintech Times on behalf of Immuta and will be provided to Immuta who will be a controller of your data. By clicking Download, you consent to allow us to store and process the personal information submitted above to provide you the content requested. To learn how Immuta uses your data please click to read their privacy policy.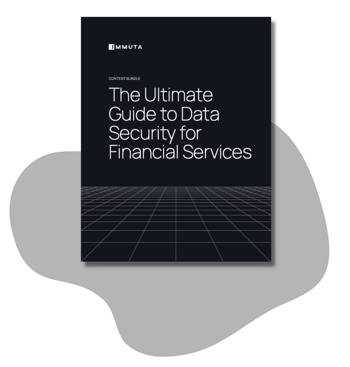 Whitepaper Summary

One of the greatest challenges the financial services industry faces today is repurposing data beyond its original use. As it moves through a given ecosystem, questions about ownership and responsibility for the data and how to use it legally and compliantly arise.
Without the right roles, responsibilities, and controls in place, managing data throughout its lifecycle can become convoluted and prone to risk.
In this whitepaper you will learn
A case study examining how Immuta increased a bank's data science productivity by 100%.

A solution brief highlighting the balance financial services firms must strike between deriving value and avoiding risk with sensitive data use.
A whitepaper that walks through how Immuta's Databricks integration enables simple and secure data access