LatAm Expansion - Overcoming Hurdles for Payments Growth
Summary:
The Latin American market is like no other. The digital boom, that was in large parts catalysed due to the pandemic, took the world by storm and the LatAm region was no exception. The fintech market alone went from being worth less than $50million in 2016, to $2.1billion in 2022.
Such an attractive market has not gone unnoticed by businesses, but expanding into the region presents a variety of challenges. In this webinar, PayRetailers explore the different obstacles expanding businesses may face and how to overcome them.
What You'll Learn:
Why businesses should want to expand internationally.

What does LatAm landscape look like and why would companies look to enter LatAm.

Which are the important factors to be considered before expanding into LatAm.

Which elements make up a strong expansion strategy.

How can PayRetailers help businesses expand globally.
Who Should Attend:
Global Merchants or/and business owners who are interested in expanding their business into Latin American countries
Webinar Guests: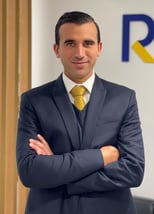 José Martí is Head of Global Sales and Account Management at PayRetailers Group. During the past five years Jose has been working directly with the Latin American payments space consulting international merchants across various industries enter this booming market. His experience extends across the full scope of LATAM payments including local cards, instant bank transfers, cash solutions, digital wallets and the 250+ payment options that PayRetailers offers.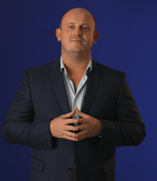 Jonathan Howse is a Senior Sales Manager at PayRetailers and with him comes nearly a decade of experience in the payments industry. He has worked within APM providers, acquirers, and banking services across his career within the industry. Targeting predominantly high-risk verticals, Jonathan has a very deep understanding of the markets and how payments can work successfully for merchants. Since joining PayRetailers nearly two years ago, Jonathan has been an integral part of the team and supported us greatly in our continued growth.


Enter your details below to access the webinar
The information that you provide on this form is being collected by The Fintech Times on behalf of PayRetailers and will be provided to PayRetailers who will be a controller of your data. By clicking "Get Access To The Webinar", you consent to allow us to store and process the personal information submitted above to provide you the content requested. To learn how PayRetailers uses your data please click to read their privacy policy.