The Missing Link - Improving Lenders' Consumer Duty Through Data & Technology
Summary:
In July, the Financial Conduct Authority (FCA) will bring in its new Consumer Duty to improve how companies serve consumers.
These new rules introduce a higher standard of conduct and create a clearer focus on customers' interests.
In a consumer driven world, fintech lenders must put the customer at the centre of their business to help them achieve their financial objectives and avoid potential harm.
Here Is What You'll Learn:
What Consumer Duty is and what the Financial Conduct Authority (FCA) is looking for.

How data insights can help the financial executives of fintechs and banks to meet Consumer Duty regulations.


The BNPL potholes & financial products that have impacted Consumer Duty.


How fintechs can help consumers use short-term finance responsibly.
Webinar Guests: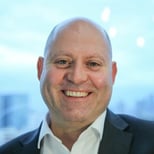 Chris Kneen, Managing Director UK & Ireland at Provenir, is a global leader in risk decisioning and data analytics software. Chris is responsible for expanding Provenir's customer base in the UK and Ireland, working closely with the company's regional and global teams to accelerate growth and support clients. Chris oversees operations, sales, customer success, and pre-sales consulting teams.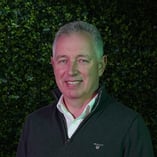 Desmond McNamara, Chief Risk Officer at Zilch, a direct-to-consumer payments technology company, which is FCA authorised for consumer lending. Des has worked for over 30 years in risk management at large banks, as CRO for global credit card business and has also built a bank for scratch which was granted a full banking licence in 2020.


Enter your details below to access the webinar
The information that you provide on this form is being collected by The Fintech Times on behalf of Provenir and will be provided to Provenir who will be a controller of your data. By clicking "Get Access To The Webinar", you consent to allow us to store and process the personal information submitted above to provide you the content requested. To learn how Provenir uses your data please click to read their privacy policy.